Jylari Plays on YouTube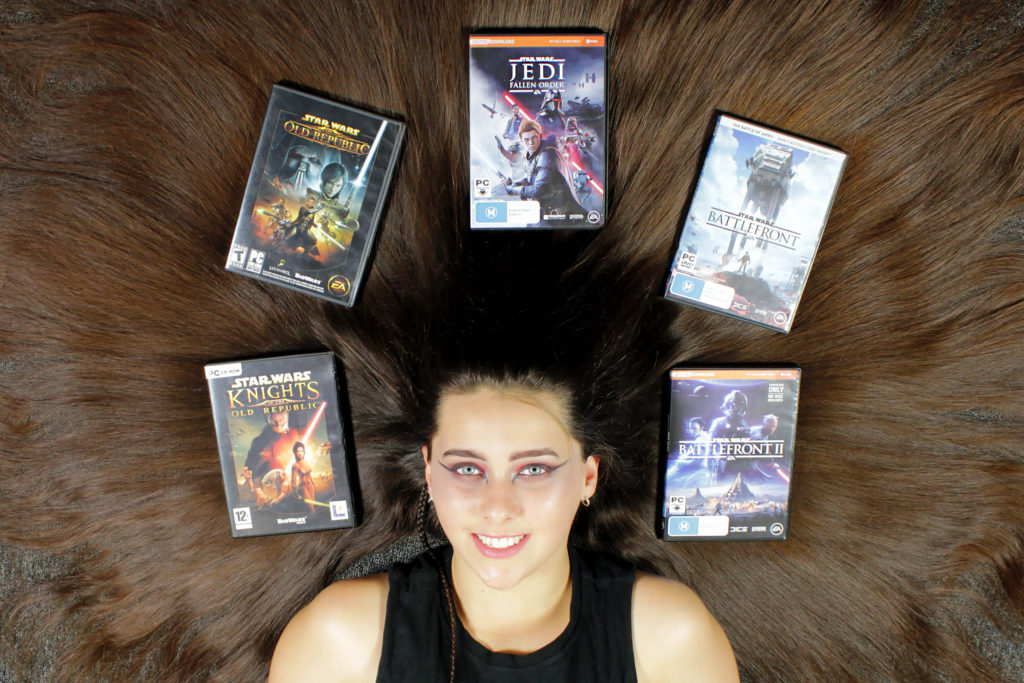 I have always loved playing Star Wars video games – being brought up with parents who are gamers themselves, that same passion has been passed down to me 🙂 I have played a range of games from this amazing franchise, like the classic Atari games, the original Battlefront, to the newly released Jedi Fallen Order!
I love playing all the old and new Star Wars video games and I've been wanting to share some of my funny, exciting and shocking moments on my YouTube Channel. I've started playing through Jedi Fallen Order for the very first time (no spoilers please!), trying and failing in the EA Battlefront II Co-Op mode and I'm planning to play MANY more Star Wars games!
The gear I use for recording my videos –
Razer Kiyo webcam
Blue Yeti microphone
Mickey Mouse headphones by Funko
Razer gaming mouse
OBS software
Check out my first gaming videos down below and feel free to subscribe to my channel 🙂