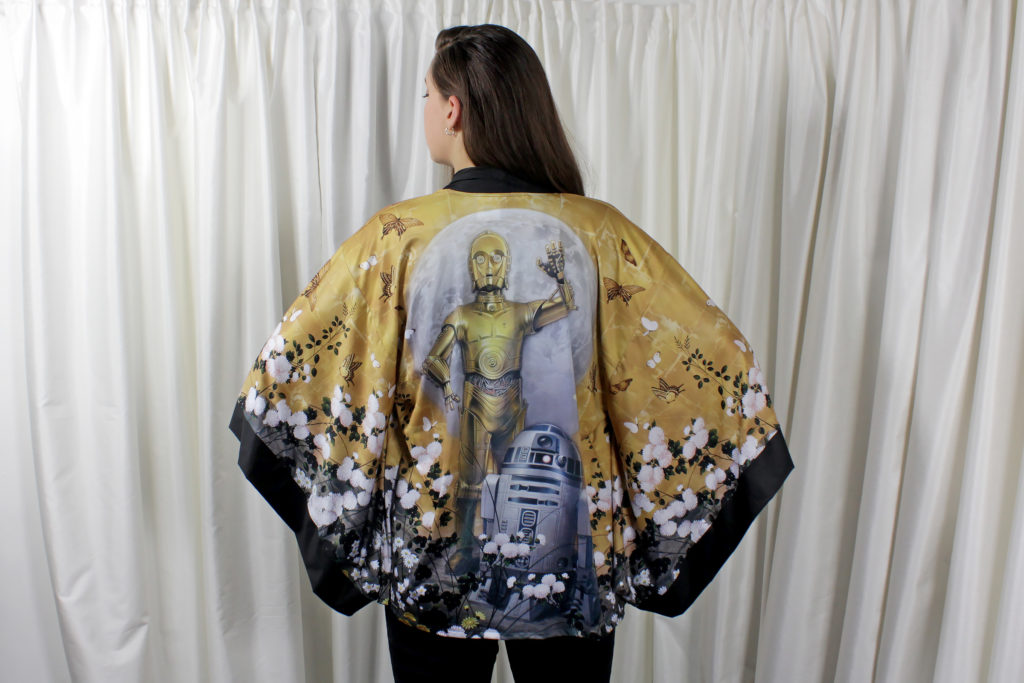 BlackMilk Clothing is one of my favourite fashion brands, and when they announced their new 2019 Star Wars 'I Am The Rebellion' collection, I instantly fell in love with their new 'Ornamental Droids' kimono top! I'm usually a bit more of a Dark Side girl, but this beautiful kimono really stood out – and it's so different to the designs from the earlier BlackMilk Star Wars collections.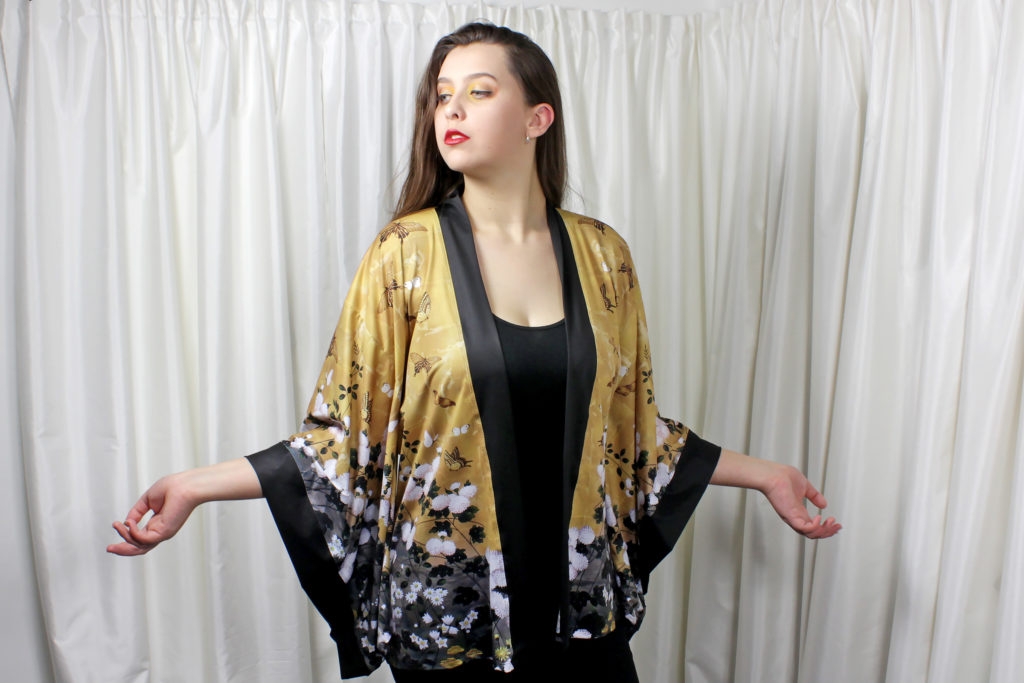 The drape top features pretty artwork by Japanese artist Tsuneo Sanda, with C-3PO and R2-D2 on the back, surrounded with flowers and butterflies. Tsuneo has done a lot of Star Wars artwork, I really love his style, and it works so well for clothing like this.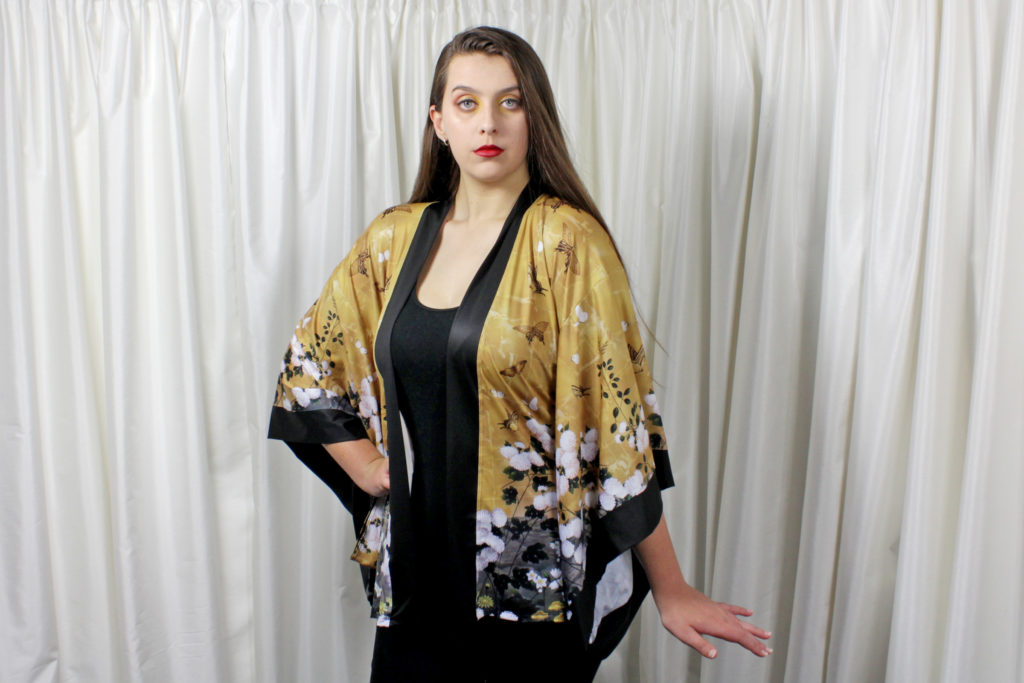 I was not surprised this limited edition piece sold out quickly from BlackMilk Clothing, the beautiful artwork works so well with this kimono top style, and the fabric is so soft! I love the large sleeves, perfect for showing off the floral print.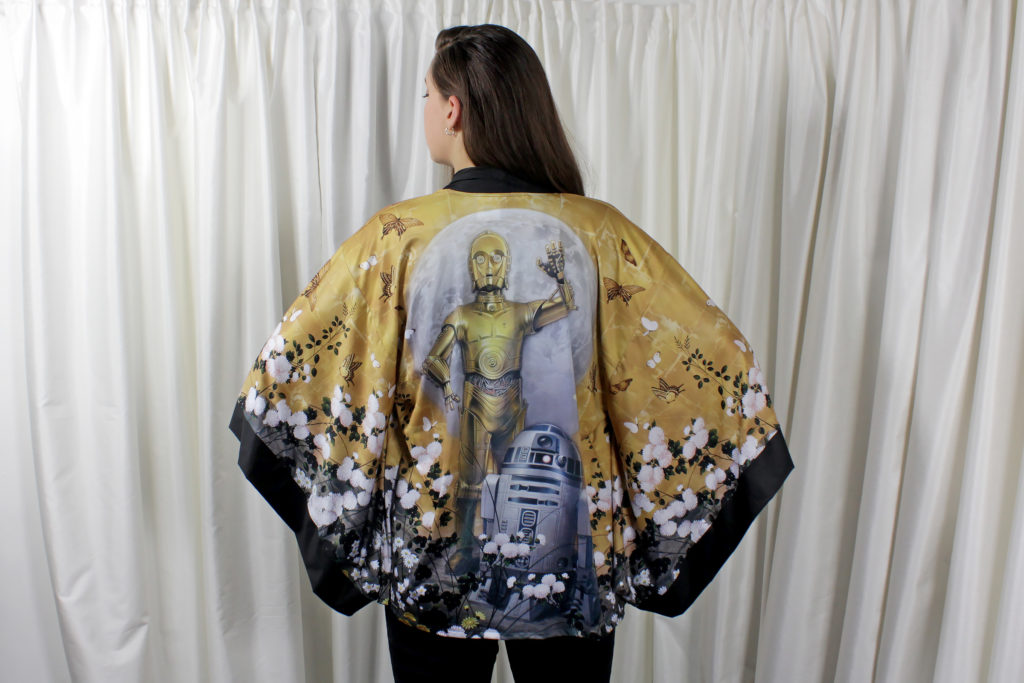 I paired this gold-toned top with a yellow and gold eyeshadow look, with classic red lipstick and black eyeliner to match the black border trim of the kimono. To let the kimono really stand out, I wore a plain black tank top and black jeans underneath.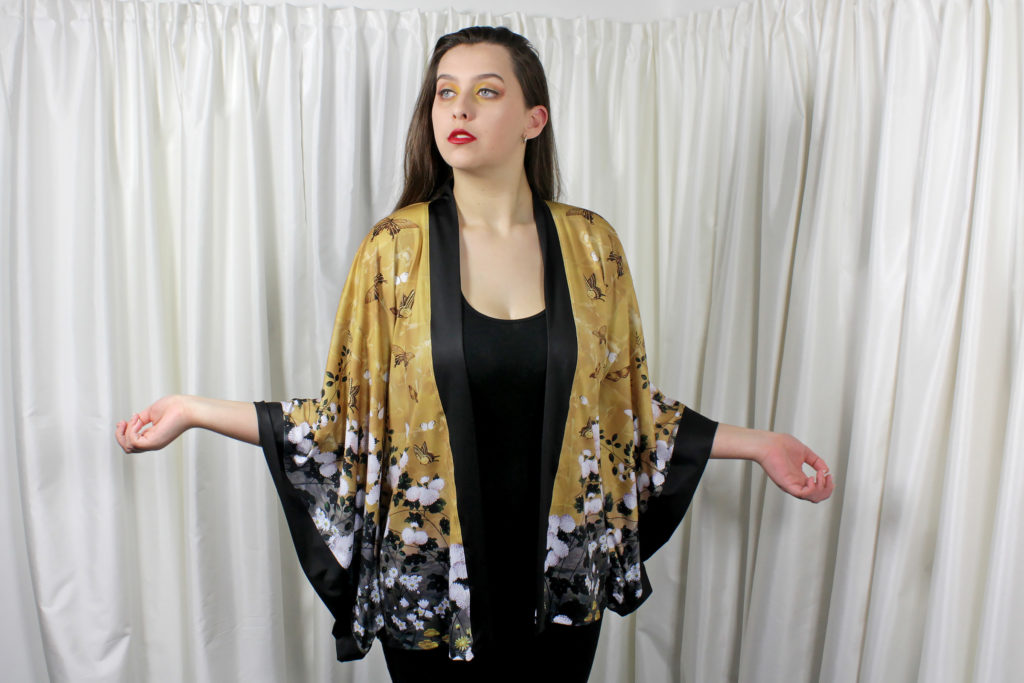 I love wearing this piece around home, but I can't wait to wear this look out to dinner! I really enjoyed the aesthetic of BlackMilk's newest Star Wars collection, I hope they release more Star Wars designs in the future.