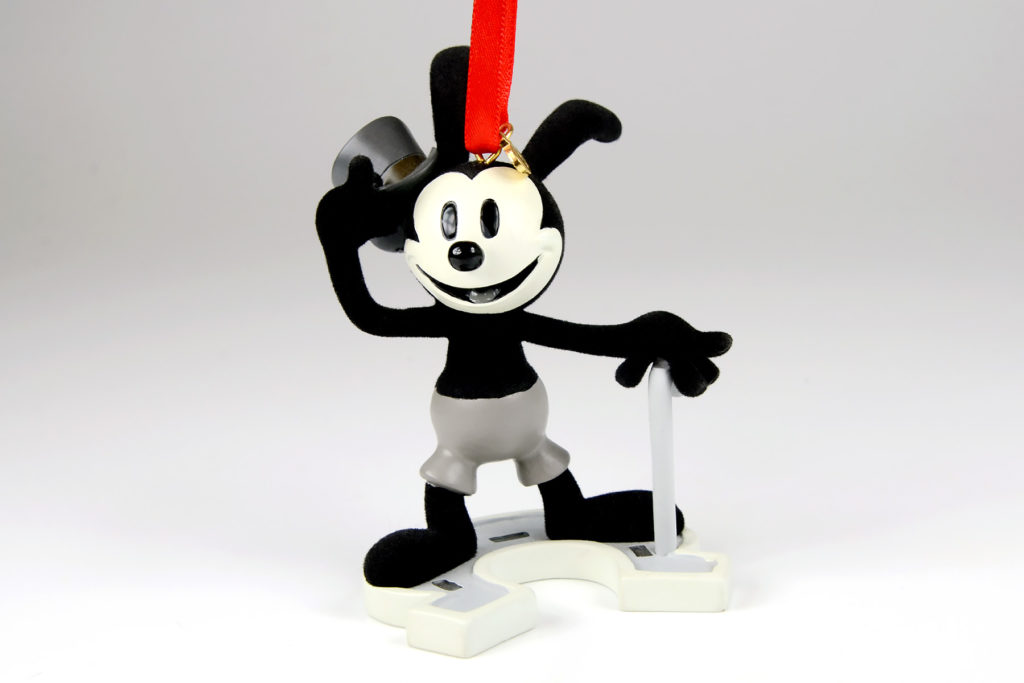 I have been collecting Oswald collectibles for a few years now and one of my favourites is my Oswald the Lucky Rabbit Sketchbook Christmas ornament. This was a gift given to me a couple of years ago and sits proudly on my Oswald collectible shelf all year round!
This ornament was made by Disney in 2015. There are multiple sketchbook ornaments of Oswald, but this one is the horseshoe base version (there are two other Oswald sketchbook ornaments made in prior years).
The horseshoe ornament has Oswald with his classic smile holding his top hat and cane, while standing on a lucky horseshoe base.
There are many details in this item that makes it a piece I love, for instance, how they made him black and white. It's his classic 1927 look which I find really cute (although his blue shorts look is also cute!).
The feature I love the most with this ornament is how is fur is flocked! It is a nice touch that reminds me of meeting Oswald at Disney California Adventure Park and how soft and fluffy he was to hug!