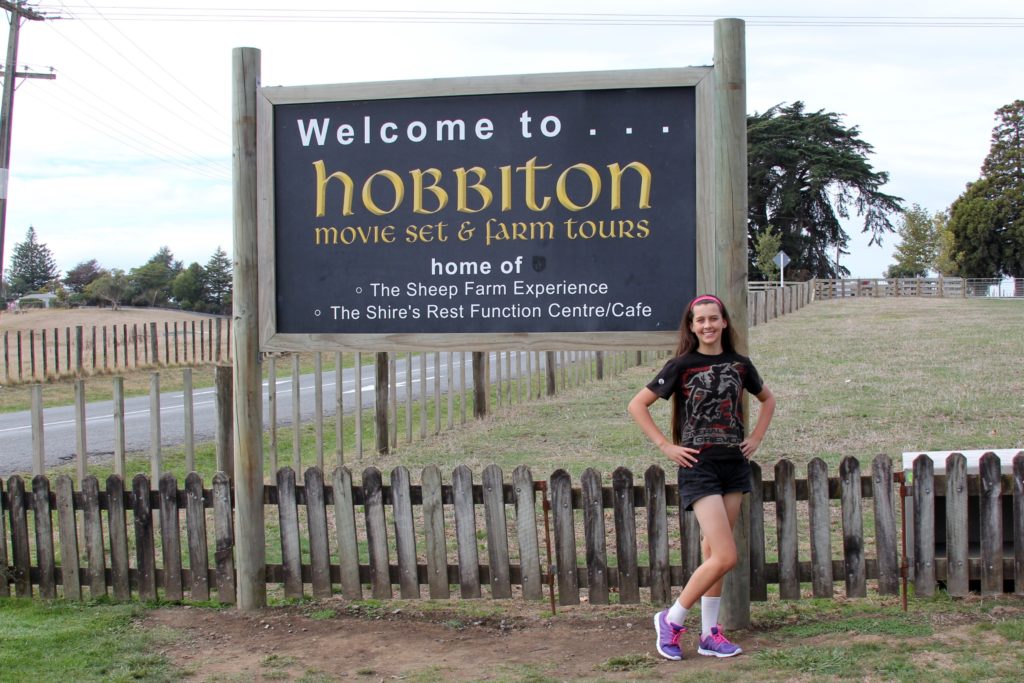 I grew up watching the Lord of the Rings trilogy and I enjoy rewatching them often. As they were filmed in New Zealand, it makes the filming locations a little easier for me to visit than for many other fans.
One of my favourite locations is Hobbiton, making you feel like you've stepped into Middle Earth. So in April 2014 when one of my friends from the United States came to New Zealand to visit, I knew I had to show them this amazing filming location!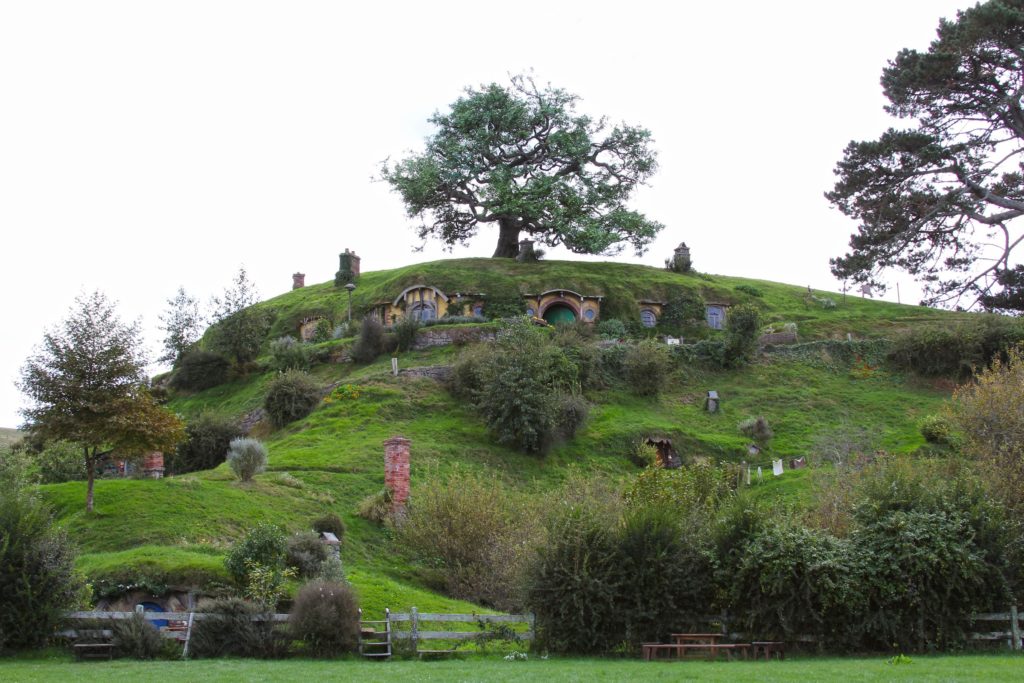 I love this location because of the attention to detail, with the baskets of fruit and little tables with tools. The small scale is really obvious when you get up close, and it's fun to take photos with the little colourful doors! Everything looks just like it does in the movies, I could have spent all day just exploring all the little houses and gardens.
The weather was really nice on the day of our visit – we didn't book ahead in case it rained, but we were lucky that it was really sunny. The tour was great, with lots of behind the scenes info, and stops for photos. Hobbiton is kept well all year round, so it always looks green and lush. The tour ends with a drink at The Green Dragon Inn – it was fun to feel immersed in the theming and cool down with a drink at the end of a fun day.
I definitely want to go back again sometime for another visit – in the meantime, I'll be watching my Lord Of The Rings extended editions again!