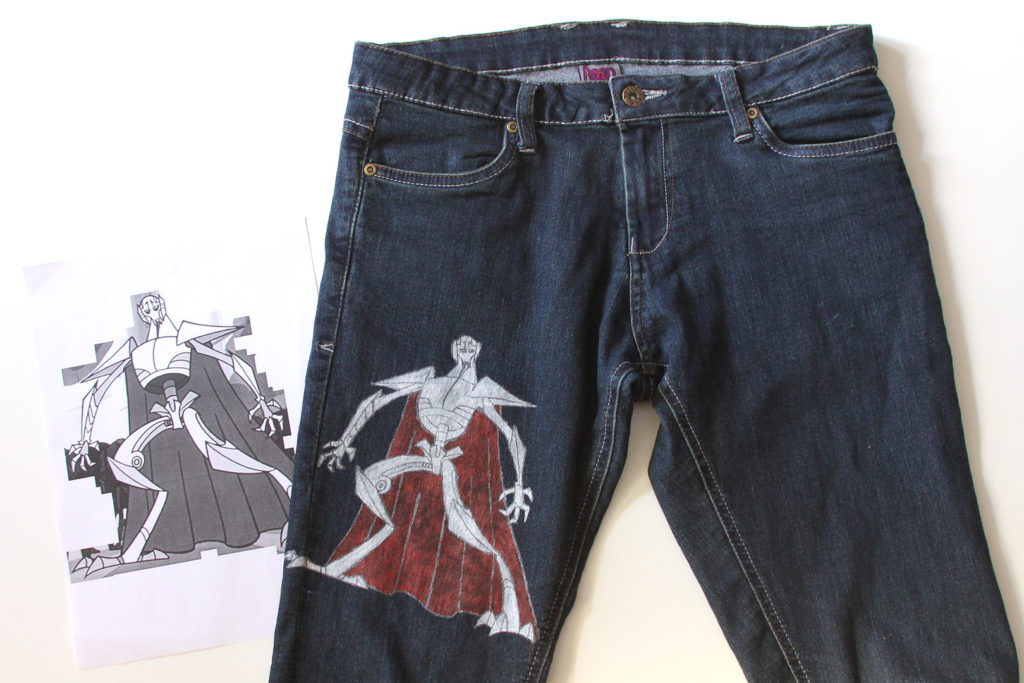 General Grievous is a character that I have loved since I was little, especially the Star Wars Micro Series version of him! Unfortunately, there is nothing in the way of Micro Series Grievous fashion, so I decided to take some ordinary jeans and turn them into Star Wars jeans!
The first thing I did was find a full length image that I wanted to use, then printed out the image three times. I cut put two of them to use as stencils – for one of them I cut out the red areas (the cape), for the other image I cut out the white areas (the body). The third image I used as a reference for the extras details of Grievous.
Once the images were prepared, I pinned the first image onto the jeans. I'm not the best at painting, so since this was going to end up permanent, I got my mum to assist. She first started with the white areas, then lined up the second stencil to fill in the red areas.
Once it had dried enough, she added the grey details of the body, cape and face. Giving the design two layers of paint is good to have the design visible, but not too thick so as to help avoid the paint cracking when wearing the jeans.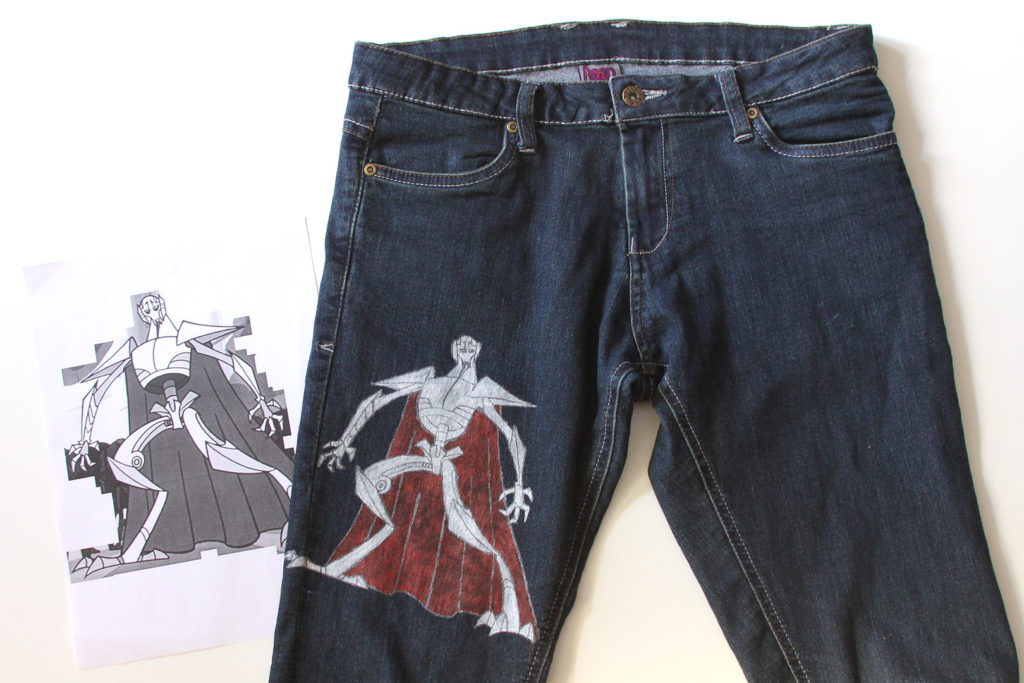 The thing I like most about this DIY is that it can be done with other designs and/or logos that you like. So if there is a character from a franchise you love, but isn't on any clothing, you can always trace them onto clothing and make your own!
You can also read more about this DIY project at The Kessel Runway