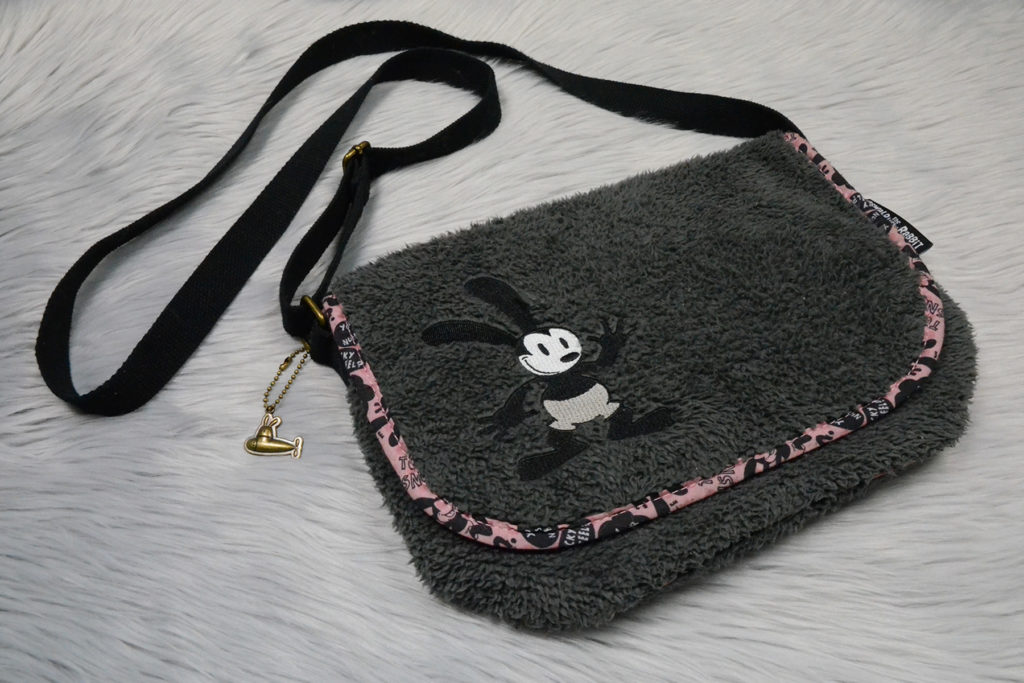 Ever since I became a huge Oswald the Lucky Rabbit fan, I have always looked for fashion items with this adorable rabbit on it. So when I got this amazing handbag as a birthday gift, I was ecstatic!
This handbag is from Tokyo DisneySea in Japan, where Oswald is quite popular! The bag is made with soft grey fluffy fabric on the outside, with an Oswald embroidered design on the front. He's smiling and waving – so cute!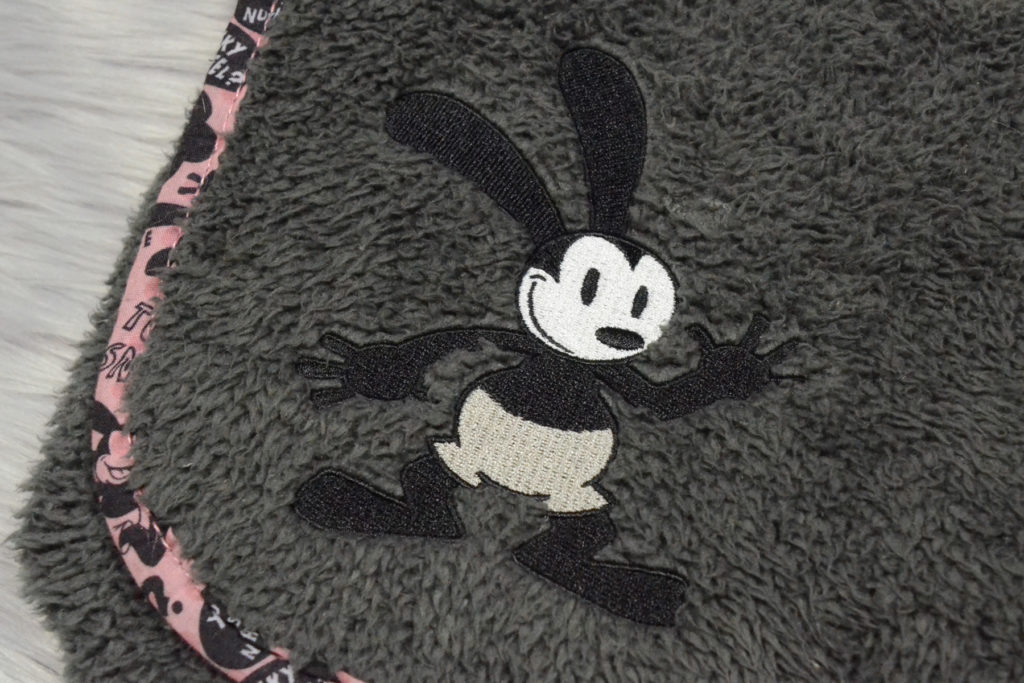 The top flap has a border of pink printed fabric, which is also used as lining on the inside of the bag. This pink fabric has an Oswald print with different sayings and faces, which gives this bag some personality!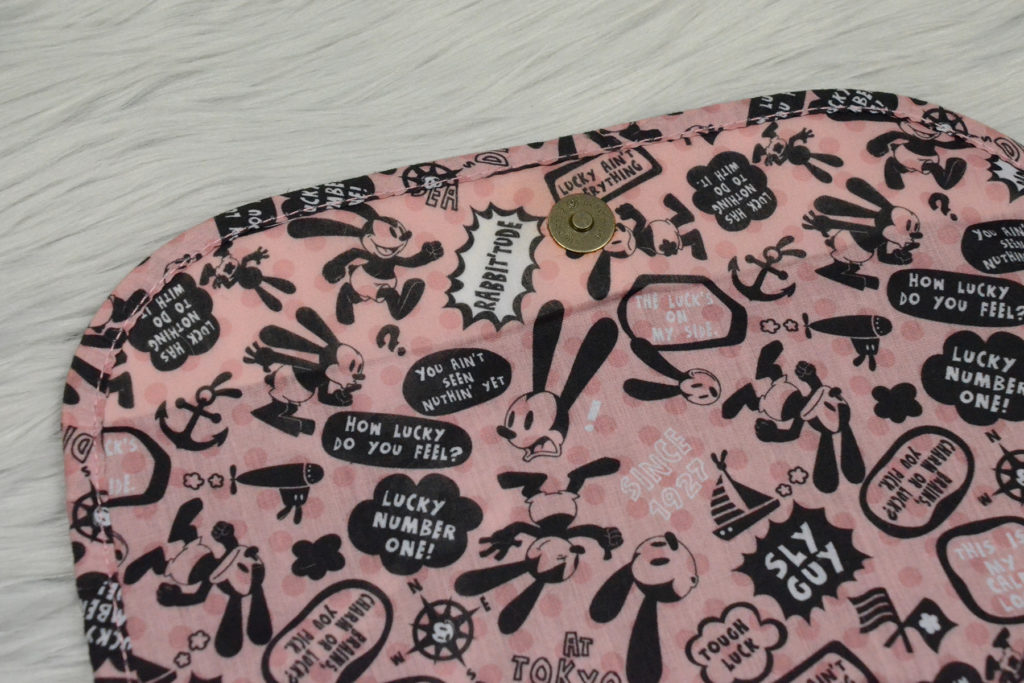 The top flap closes with a magnetic snap closure, and the black shoulder strap is adjustable – so I can wear it as a handbag, or adjust the strap longer to use as a crossbody bag.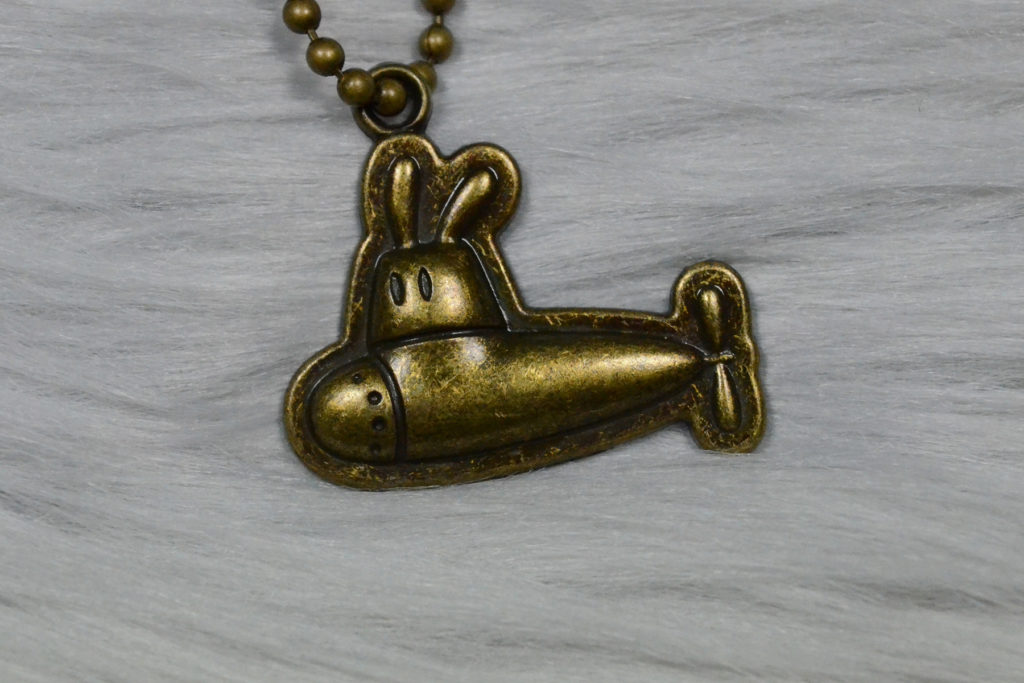 I love the little extra details as well – there is a gold metal charm of the DisneySea logo – a submarine with Oswald's rabbit ears. The bag also features a fabric tag on the side saying 'Oswald the Lucky Rabbit Since 1927'.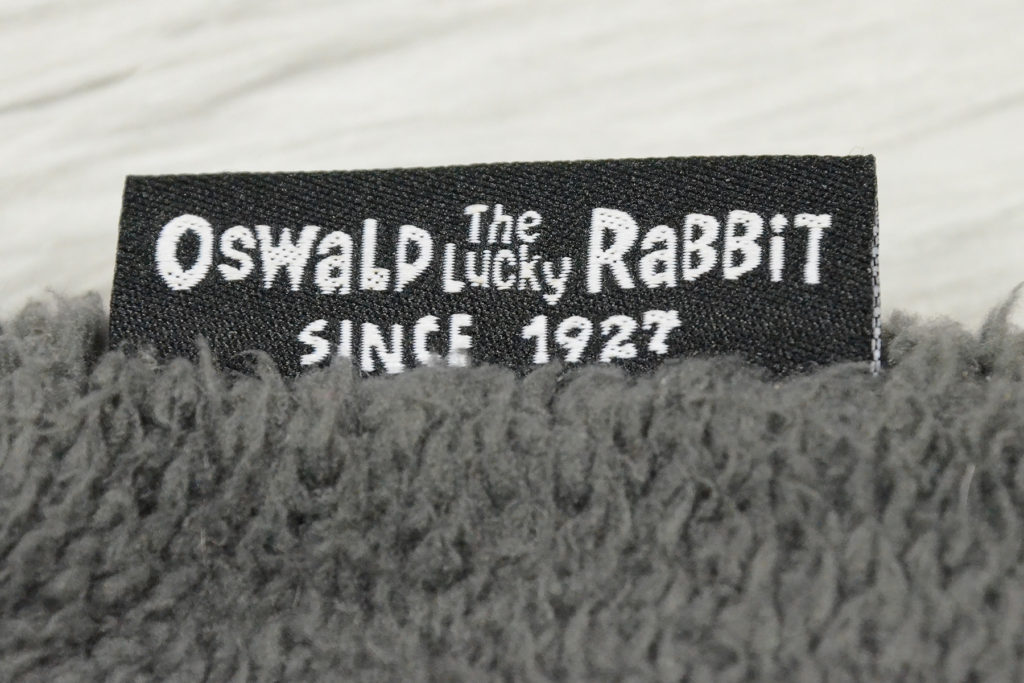 The back also has an embroidered pink anchor with rabbit ears too! So many little cute Oswald details.
This bag is adorable, with the classic pose of Oswald on the front, to the fluffy texture of the bag. This is a bag I'm definitely taking on my next trip to Disneyland!