Purple Galaxy Makeup Look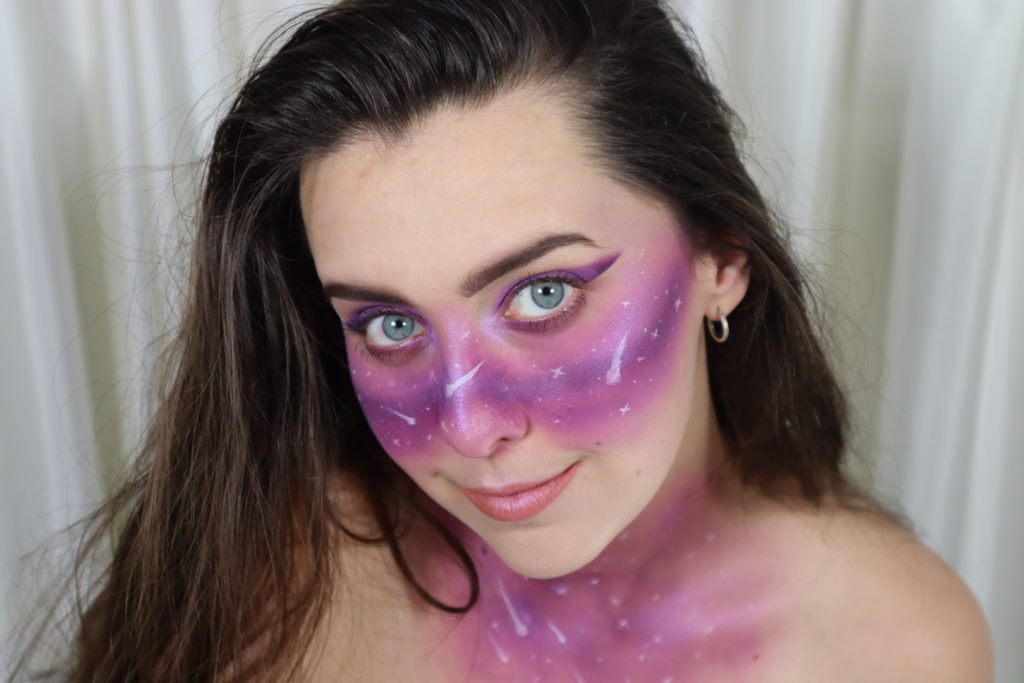 Recently I've been getting back into more artistic makeup looks to showcase on my YouTube and also Instagram. So when I was looking for inspiration I looked towards my galaxy image that I use throughout my social media. I also looked towards someone who always helps to spark my makeup creativity, James Charles.
This makeup look was a fun one to create, but the process to get to the final look was a bit of a rough journey. I made plenty of mistakes and had to keep changing it as I went along, but definitely worth it for the end result. There are a few things I would change, but maybe I'll revisit this look in a few years!
If you want to try out this look or just see what I did to create it, watch my video down below 🙂
Makeup I used:
Morphe x James Charles
Colourpop Lilac You A Lot
Colourpop Disney Masquerade
Lipstick – Colourpop x Disney 'Ariel' lipstick
Highlighter – Colourpop x Disney 'Big Touch Girl' highlighter
Brushes – Spectrum Collections 'Mickey Mouse' 10 piece brush set