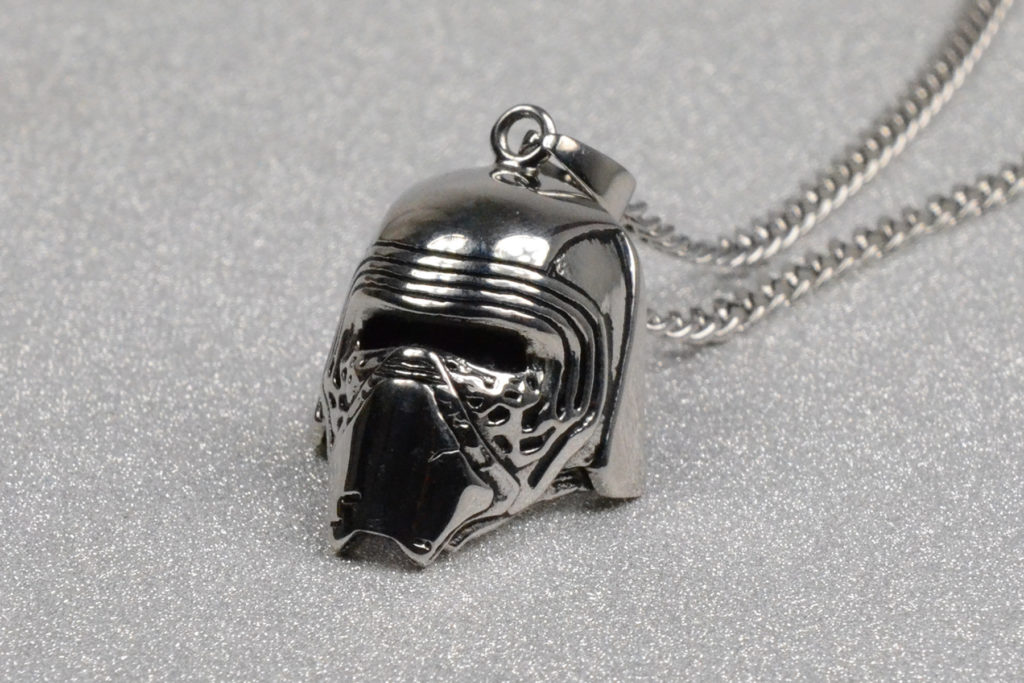 Whenever I'm wearing my Kylo Ren dress or T-shirts, this silver Kylo Ren Helmet necklace is my go-to piece of jewellery! I love celebrating my favourite fandoms and characters with my wardrobe, so I'm always looking for Kylo Ren fashion items – this necklace was on my wish list as soon as I saw it, and grabbed it on sale!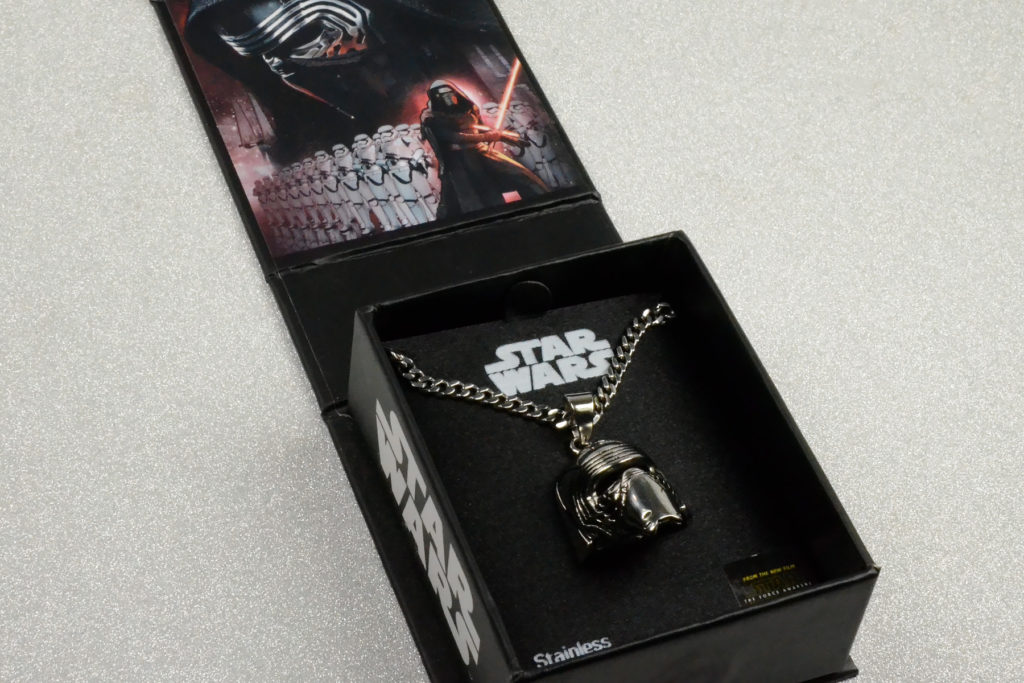 This necklace is made by Body Vibe. and is made of stainless steel. It came in a really cool gift box with The Force Awakens Kylo Ren artwork on the inside. The lid of the box closes with a magnetic strip – I still use the box to store my necklace in when I'm not wearing it.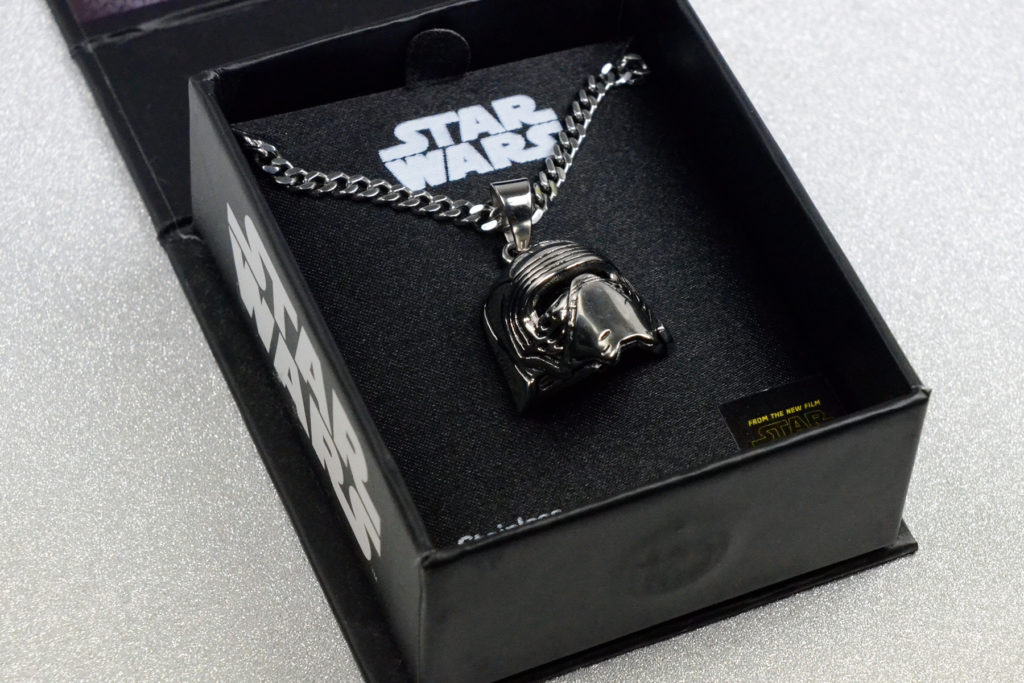 What I love about this necklace is the pendant, which is a detailed 3D sculpt of Kylo Ren's helmet. The chain is a slightly thicker and heavier style than some of my other necklaces – it matches really well with the size and weight of the pendant.
This is an essential item in my wardrobe that I love wearing with my Kylo Ren themed outfits – it's one of my favourite all-time necklaces!