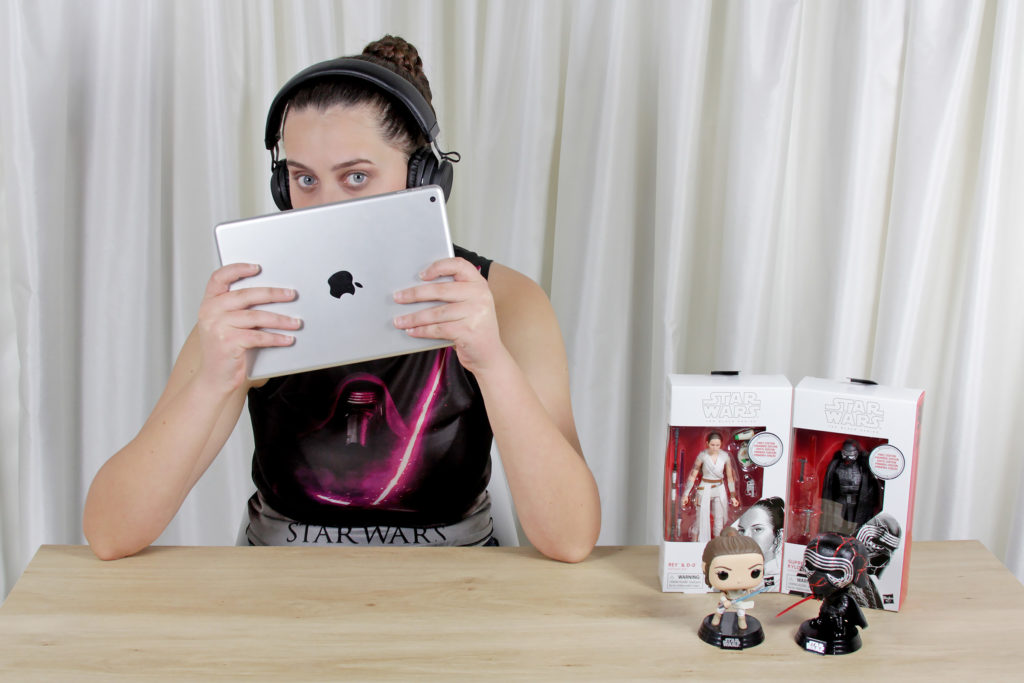 The final trailer for Star Wars Episode 9, The Rise of Skywalker was released today, so of course I watched it as soon as I could! Like all the other trailers for this trilogy, I loved every second of it!
If you want to see how I reacted the first time I watched it, watch the video down below. Keep reading below for some of my favourite moments from this amazing trailer!
Of course, one of the biggest highlights for me was getting to see more footage of my all time favourite character from the new sequel trilogy, Kylo Ren!
I loved the first scene with him walking out of the mist with his saber ignited, it felt like such a classic entrance for such an awesome character. I have so many questions and theories for where Kylo's storyline will head and I can't wait to see how it all wraps up in the film!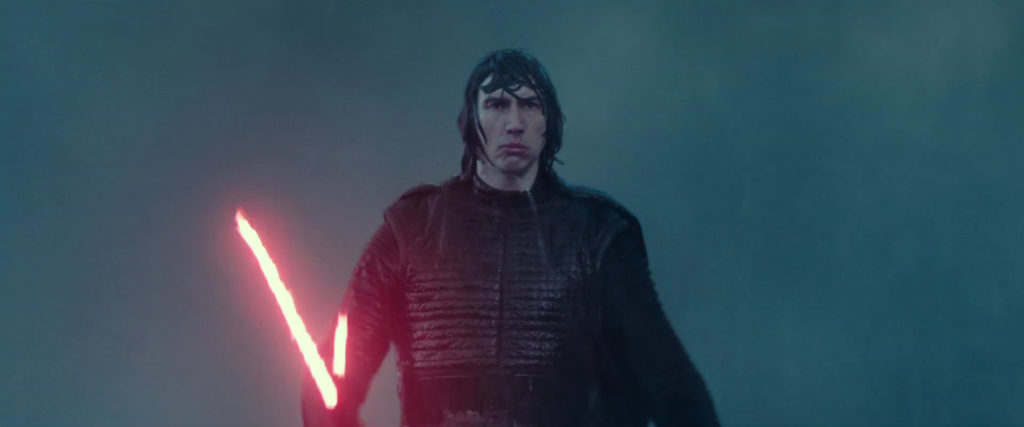 This shot of a mysterious Sith-looking throne made me so excited! Could it be a source of unlimited power that Palpatine seeks? Where is this throne located? I, like many other fans have so many questions about Palpatine and what his plans are, so seeing this throne sparks up my curiosity!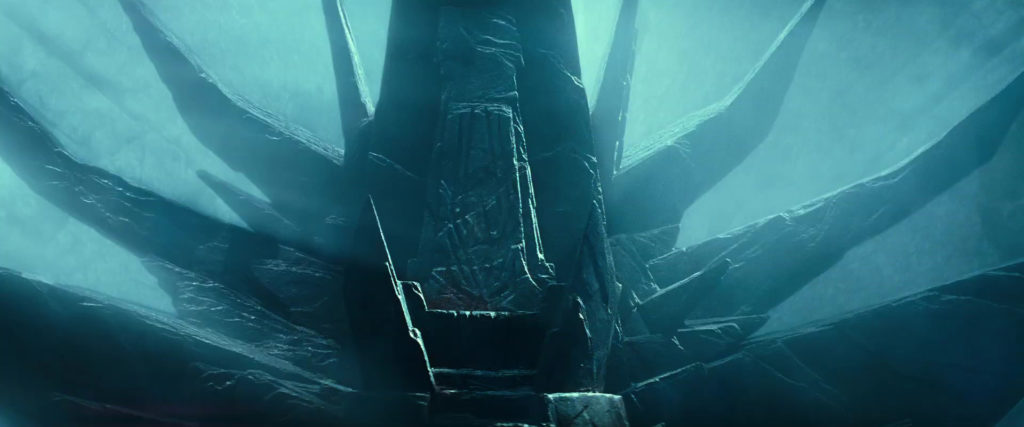 I loved watching this clip, this left me speechless. Seeing this shot, I couldn't comprehend how many starships were in the frame! If this scene is a space battle, it's going to be EPIC. Also was fun to see a ship that looks very similar to the ghost from Star Wars Rebels on the right of the frame, could Hera and the gang be joining the Resistance once more?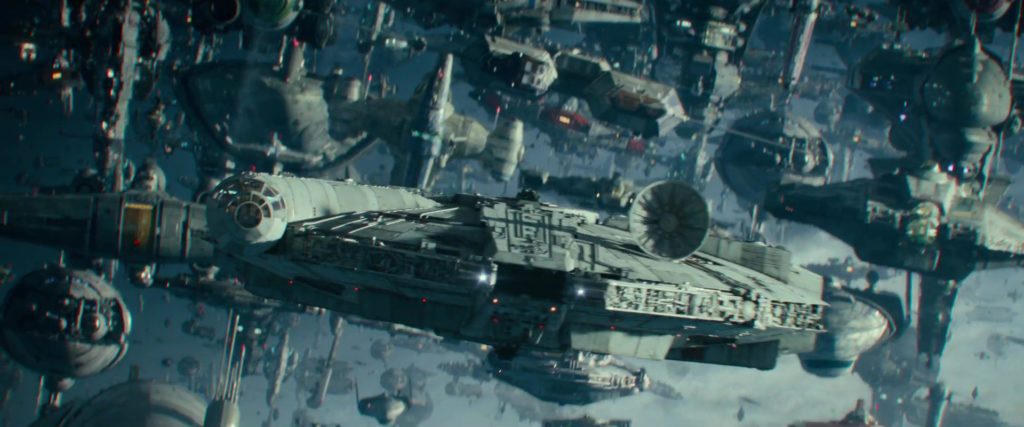 Watching this, it was really nice to see some clips of everyone together in some classic settings, like the Millennium Falcon cockpit. I also like seeing our fave classic characters in with the new ones, for example R2-D2 and C-3PO with the new droids BB-8 and D-O!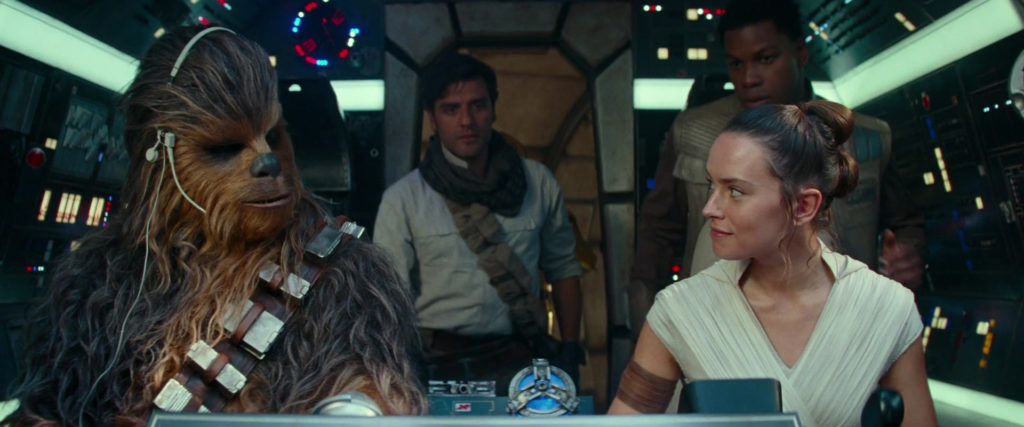 The range of new locations shown in this trailer is incredible! I'm so curious about the names of each new planet and how each location fits into the storyline. Why is it important to find the Death Star? Why are Kylo and Rey in the throne room?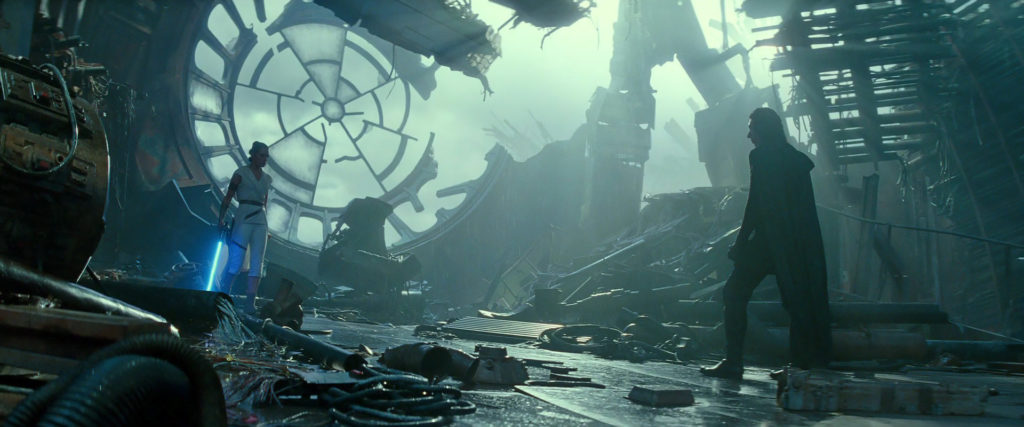 Where is this room? What is the dark object that Kylo and Rey are smashing? Are they fighting, or are they working together? I can't wait to find out more!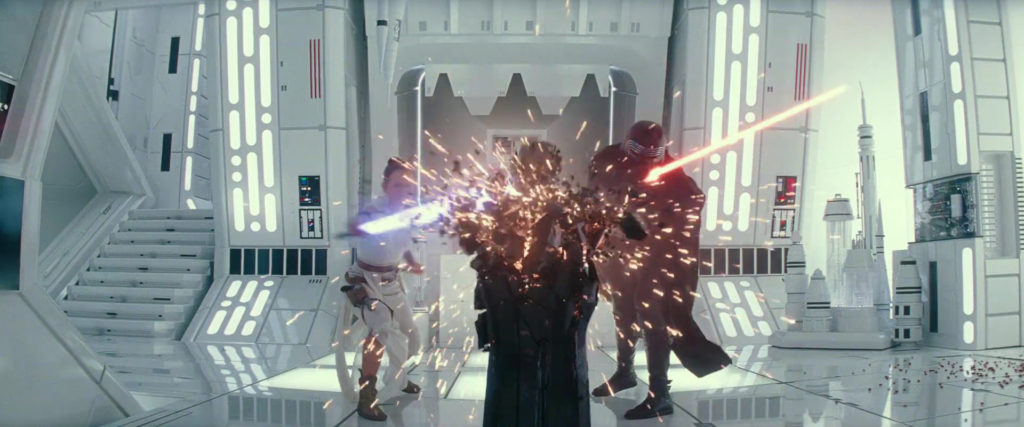 Overall, this trailer is fantabulous! There are heaps of great new clips showing so many new things that spark my curiosity even more. I still don't know what the plot of this film is going to be, and I, like some of you I imagine, still have many unanswered questions!
I already have my tickets booked for the midnight screening of this film and I know that I'm certainly going to see it many times in the cinema!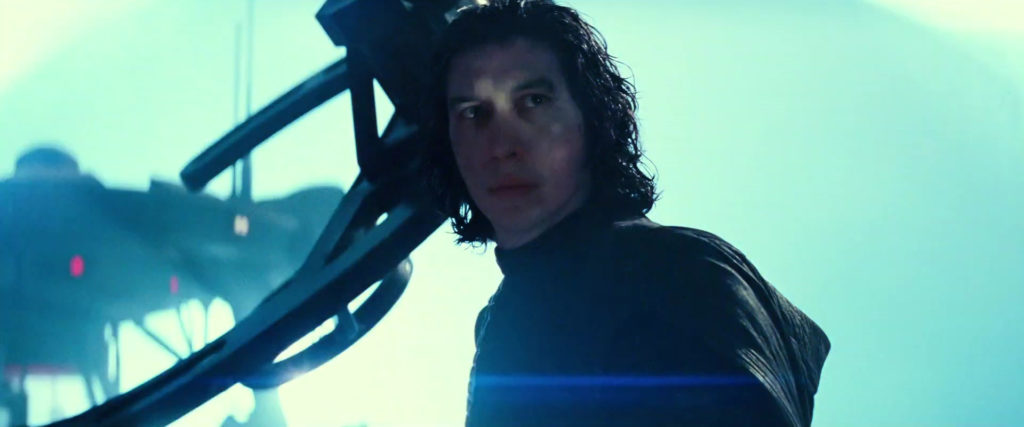 Screenshots sourced from and belong to Disney/Lucasfilm.