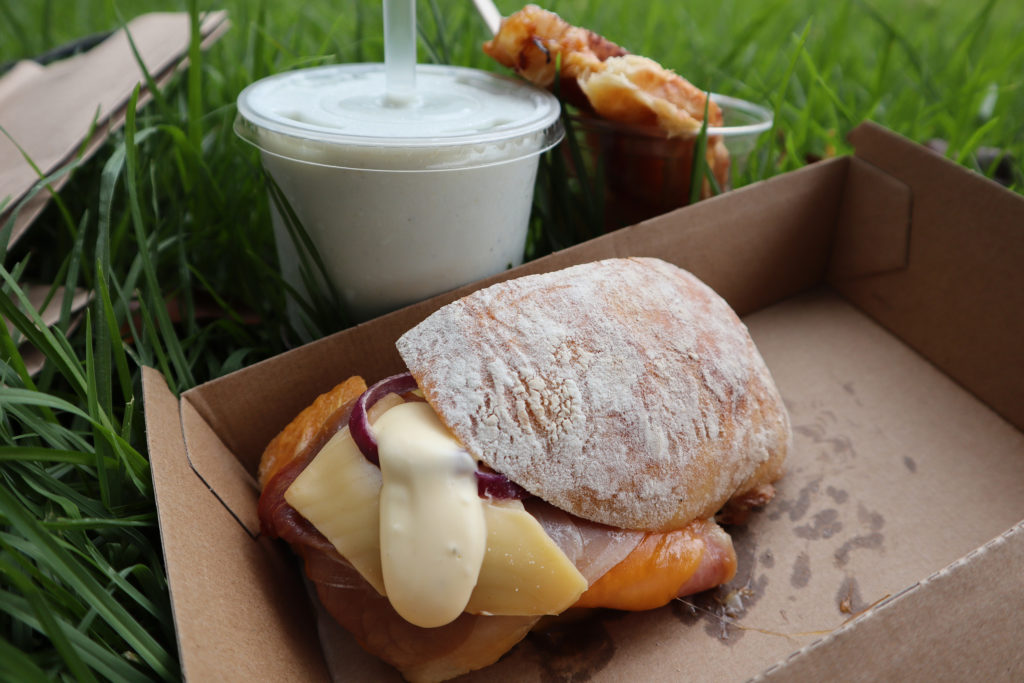 This week I went into the Auckland CBD with my bestie to go try out another food spot for my YouTube series "Team Tries". We picked a Café called Cosmo Coffee, located across from Albert Park.
We decided to pick a sandwich, croffle and drink each to try and review for the video. These were my three choices:
Triple Grilled Cheese Sandwich – $8.50
Choco and Choco Croffle – $6
Blue Smoothie (Feijoa flavoured) – $6 for a large
My first impressions were very positive! The café itself had a very cute aesthetic, perfect for cute couple dates. Also the prices for each item was very cheap for what you got. None of it was over $10 (except for a sandwich platter which was $30) which is great for people on a budget!
Each item was delicious, and satisfying portions for a brunch/lunch. I'm definitely going back to try more sandwiches and consume more croffles! If you'd like to see my in-depth opinions of Cosmo Coffee (as well as Nadine's), go check out my YouTube video down below!