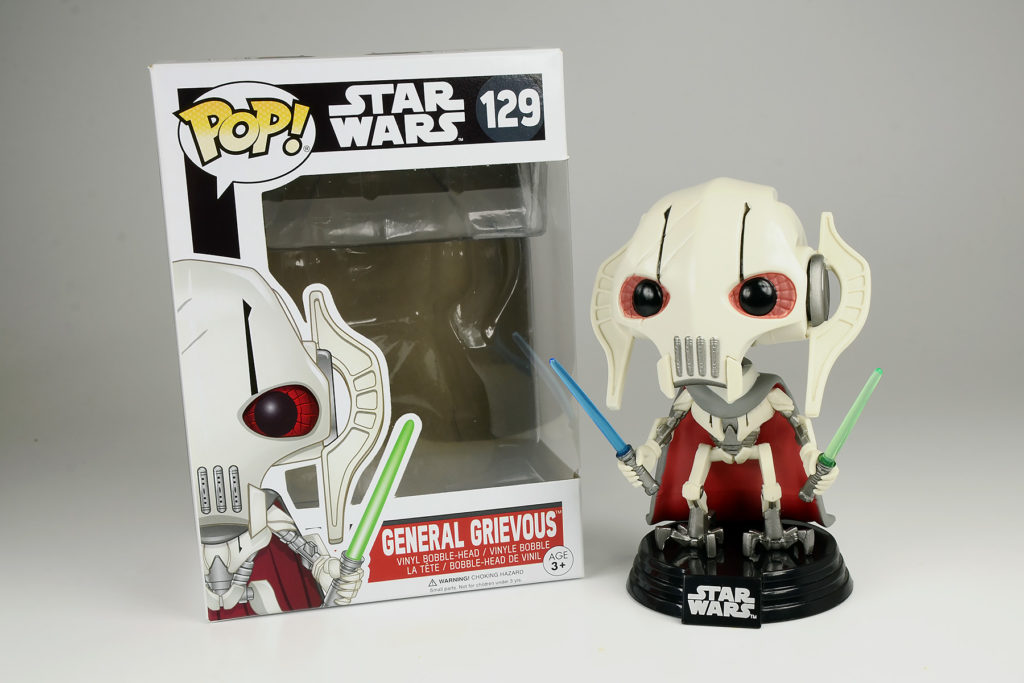 I have been a huge General Grievous fans for many years, so in 2016, I was thrilled to hear that Funko was releasing a Pop vinyl figure of him!
Similar to other Star Wars pop vinyl figures, he comes with a black stand with the classic logo and is a bobble-head. He has the figure number #129, I still keep the box even though I display him 'loose'.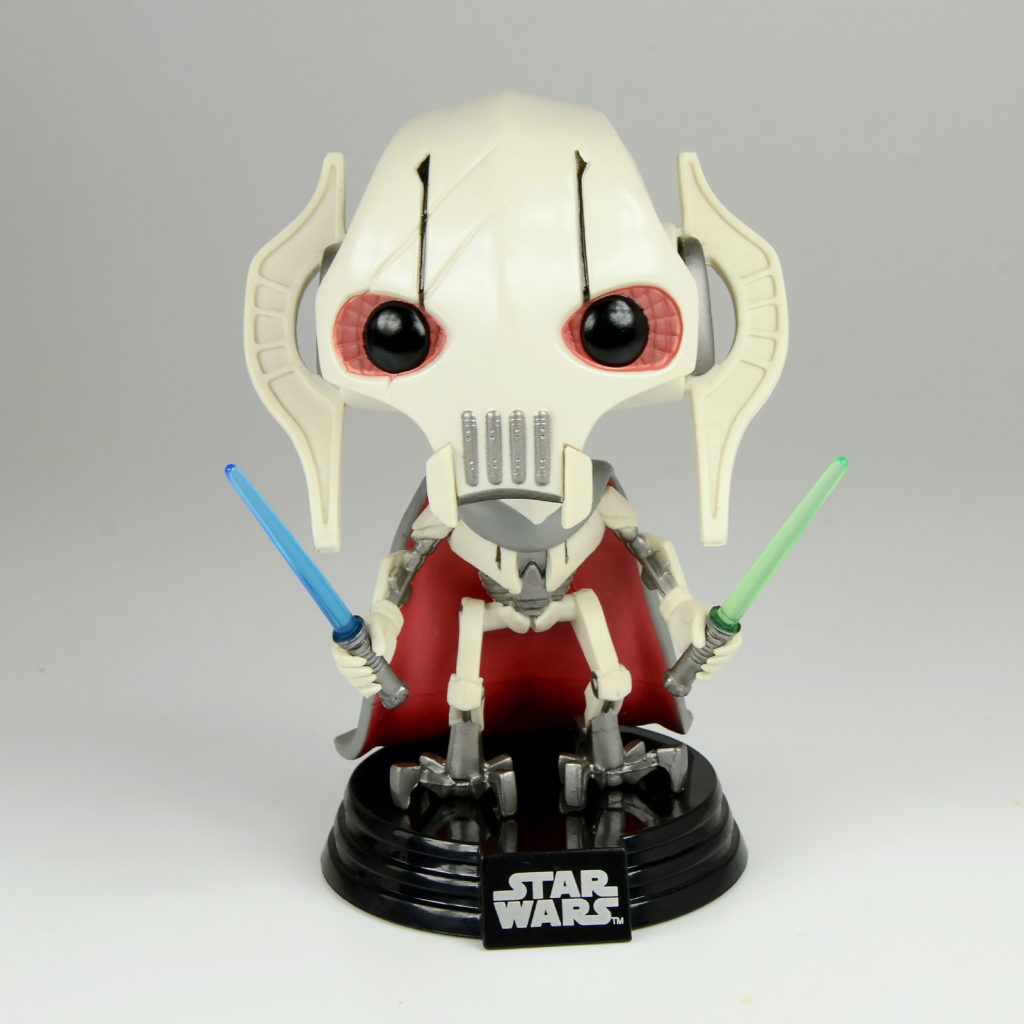 This General Grievous is the Revenge of the sith version with two arms and his cape. It would be cool if Funko created alternate versions of him with four arms or no cape, or even his Clone Wars 'micro series' version.
I love this figure because the classic Pop! vinyl black eyes makes this evil character look so cute! I also love the amount of detail they included, like the slashes on the face and the red around his eyes. This is certainly a fine addition to my collection!