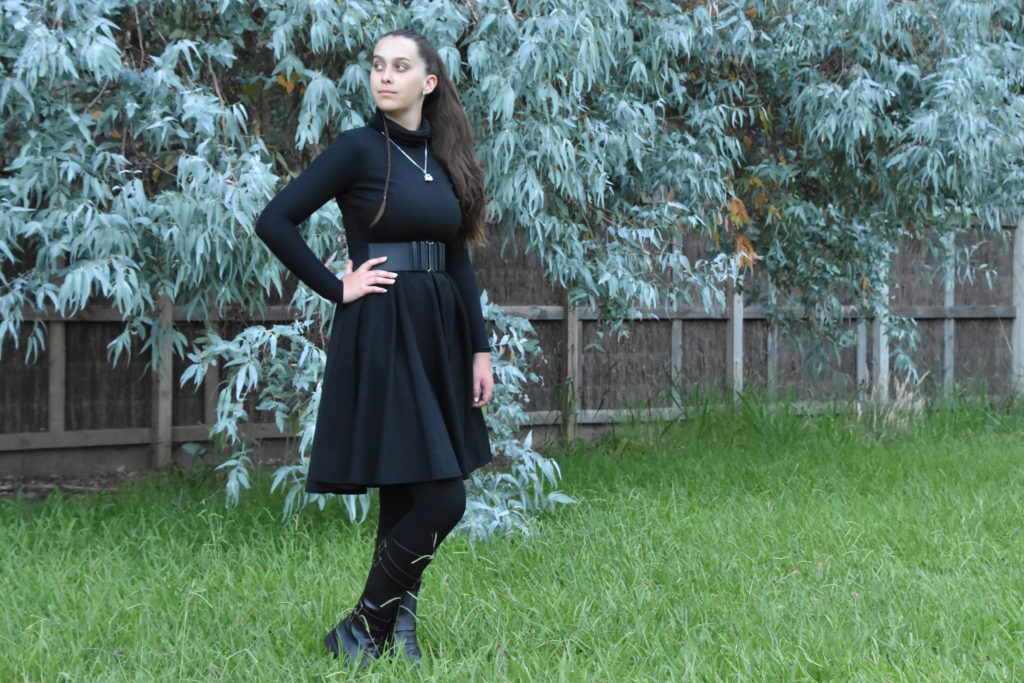 Kylo Ren is one of my favourite characters in the Star Wars universe! So as I love designing and creating fashion, I knew I had to make an outfit inspired by him!
My outfit includes a custom-made black dress, a custom-made black velvet caplet, waist belt, black knee-high boots, and a Kylo Ren necklace.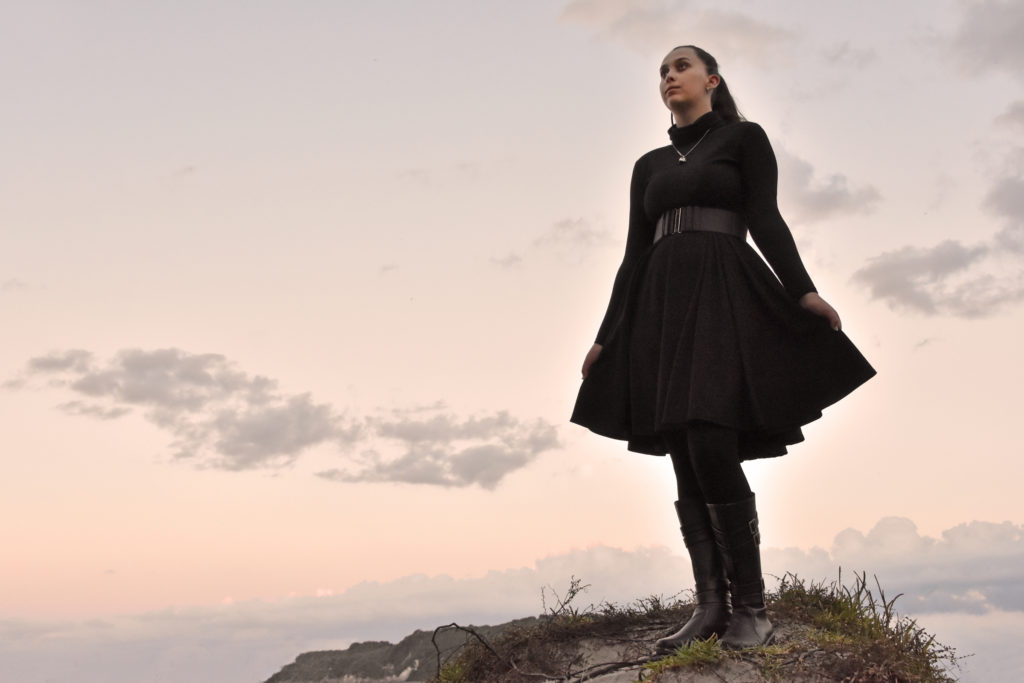 The dress and caplet are pieces I personally designed from scratch to show my own way of expressing the style of Kylo Ren. I wanted the shape to be fitted in the upper body, but flare out at the waist to capture some of the movement of Kylo's robes.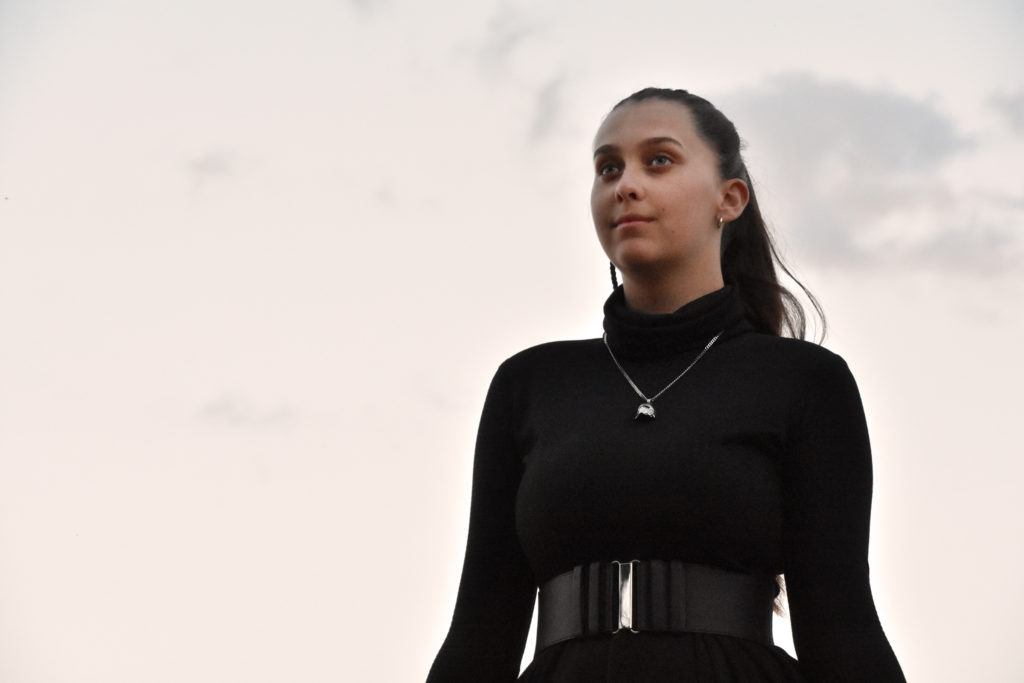 Firstly, the central point of the design is the custom-made dress. It is made from a black knit fabric, with a flared skirt shape that falls just above the knee, long sleeves with a horizontal stripe texture (referencing Kylo's pleated sleeves), and a high turtleneck style collar.
The next piece to make was the caplet. This is made out of black velvet with a black satin lining, complete with a large hood! This piece takes inspiration from Kylo's hooded cape in The Force Awakens. I love the feel of the velvet, it adds a neat texture to the look, and it feels amazing to wear!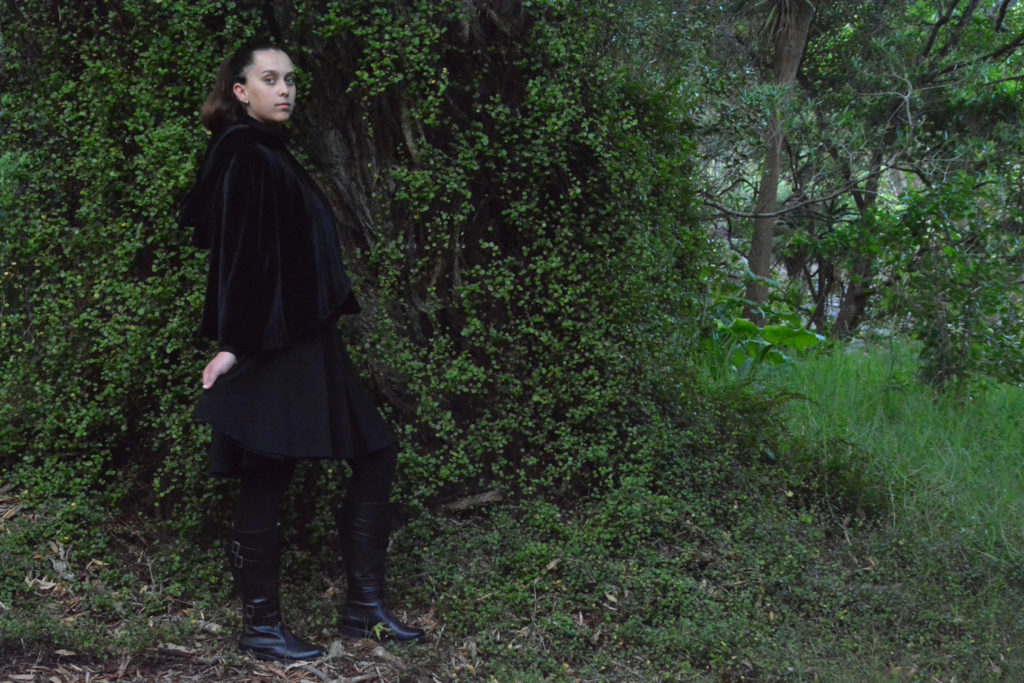 For the accessories, I used a black elastic waist belt with a front silver-tone metal clasp that I bought from Kmart NZ, black Kylo Ren boots from Amazon, a Kylo Ren helmet necklace made by Body Vibe, and some black opaque stockings to complete the look.
I would like to thank my mother for helping me creating this look, her sewing skills (much better than mine!) made my original sketch into a reality. I love this look and can't wait to take it to Galaxy's Edge at Disneyland on my next trip!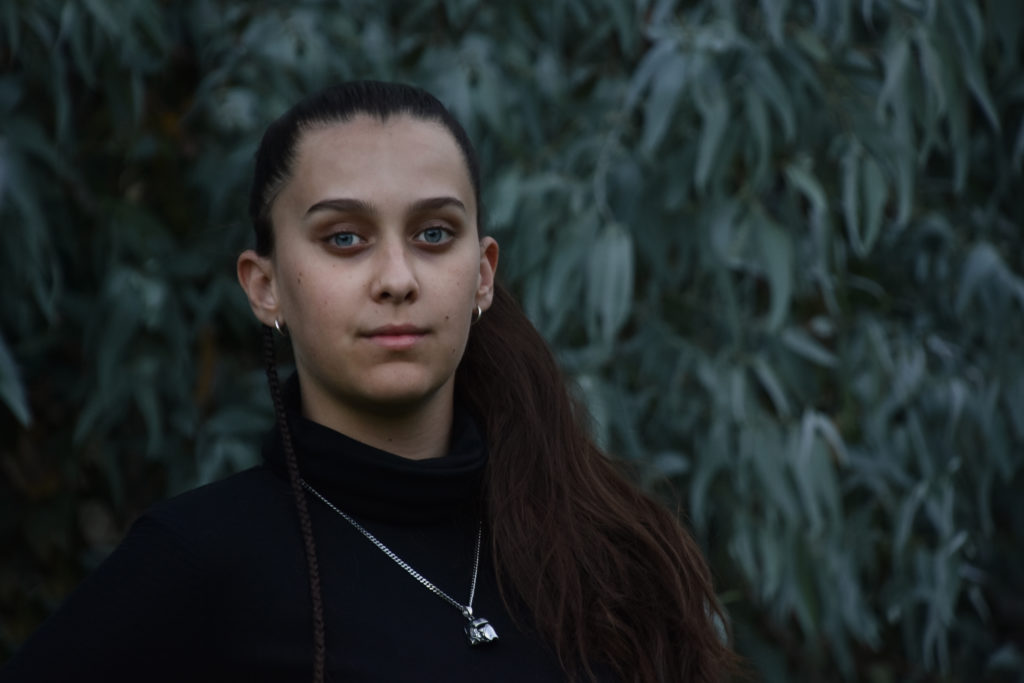 Photos by A & A Ross.